At A Plus Storage Corporation, we put safety and security at the height of our concerns. Our storage space is fully-equipped with the features and technologies needed to protect your belongings, and we're diligent about monitoring and maintaining all of our security features. You can rest assured with complete peace of mind when you choose us for self-storage in Kingston, Plympton, Plymouth, or Plymouth County, MA.
Our Security Precautions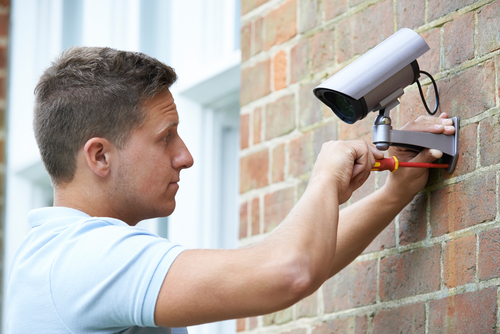 Perimeter fencing all the way around, to keep trespassers away
Gated access that ensures only authorized persons have access
Keypad access that ensures a record of anyone entering and leaving
CCTV monitoring that's enabled 24/7
Outdoor lighting that ensures visibility, even after dark
In addition to facility-wide security features, we also employ individual security measures for each of our climate-controlled storage options in Kingston, MA. These precautions include:
Motion sensor lighting
In-unit sprinkler systems
Individual locks for each unit
All of these features are backed by a central office that's staffed during regular business hours by diligent professionals who are always keeping an eye on things. We care about your safety and the security of your unit!
Easy Access for Customers
Don't let all of these security features give you the impression that we're not accessible! We are! Our customers enjoy modern conveniences that make accessing their unit simple.
Our keypad entry system enables access to your unit even when the storage center office is closed. That way, there's no need to schedule a visit to your private storage around our office hours. You have access to your unit from 7:00am to 7:00pm, 7 days a week, including holidays.
Questions about our security features or pricing? Ready to reserve a unit? Don't be afraid to stop by and ask us during normal business hours or contact us at (781) 422-2222.